Users who are familiar with computer management can also try to use Convert.exe – CMD to change the FAT partition or storage device to NTFS.
To find out more information about Convert.exe, please follow these steps:
Step 1: Right-click on the "Windows" icon and select "Search".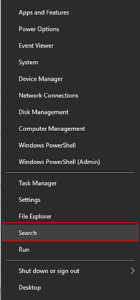 Step 2: Type: Command Prompt in the Search box and right-click on "Command Prompt", then select "Run as Administrator".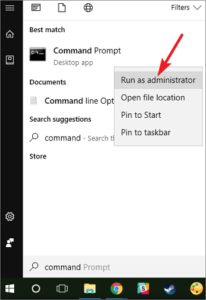 Step 3: In the command window, type help convert and then press "Enter". (Information about converting FAT volumes to NTFS is made available as shown below.)

To continue changing a FAT volume or device to NTFS from the command prompt, follow these tips:
Step 4: In the command prompt window, type: convert D: /fs:ntfs and hit "Enter". (Replace D: with the drive letter of your partition or storage device.)
Step 5: All you need is to wait for the converting process to complete and then exit the Command Prompt.
The file system will be changed into NTFS and you can use it to save data again.